Today's Radio Broadcast
.
FEATURED ON RADIO
---
O. S. Hawkins explores forty promises of God found in Scripture in his book The Promise Code, giving them context and meaning to help you lead a faithful Christian life by claiming promises found in prophecy!

Download Your Free Guide >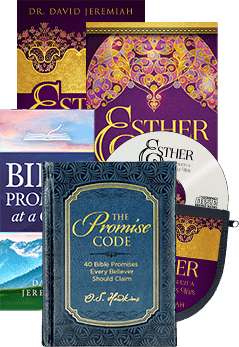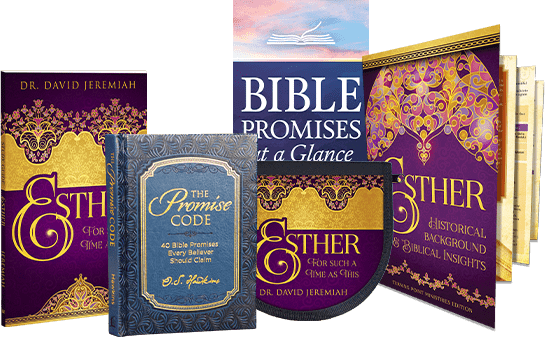 The Promise Set
God Keeps His Promises!
You may wonder (or know someone who has): Isn't this world too evil and sinful for God to be in control?
The biblical story of Esther answers that question with a resounding "No!' In the comprehensive Promise set, you will learn how God's sovereign hand is always working on our behalf.
Learn More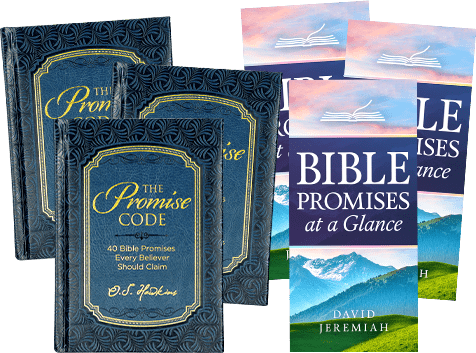 Share the Gift of Encouragement
The Promise Code Share Pack
Put 40 of the most precious promises in the Bible as found in The Promise Code together with a practical and easy-to-use quick reference guide, Bible Promises at a Glance, into the hands of your friends and loved ones with this faith-building share pack.
Deepen your relationship and strengthen your faith as you request this special pack today!
Learn More
God is with us, and He will Empower Us!
It's Time To Suit Up For Victory!
Today, you can probably hear the rumbles and roars of giants lurking in the dark—and there are many. Fear, worry, guilt, discouragement, loneliness, and failure, just to name a few. But after years of cowering in the shadows, it's time to stand up to the things that strike fear in our bones.
With all the conflict around us and the spiritual warfare battling for our heart and mind, Turning Point will meet you where you stand and bring strength and reinforcements in your personal stand-off with your giants.
Join Dr. Jeremiah over the next few months and learn to slay the giants in your life, overcome your enemies, and stand firm on the promises of God so you can live the life of joy, hope, and victory that God desires for His children.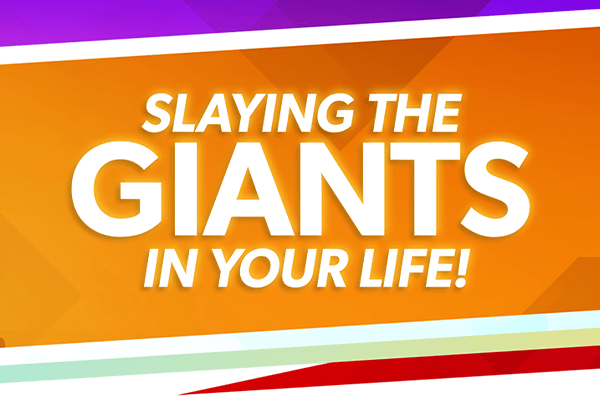 Join Dr. David Jeremiah and Turning Point Ministries
Christian Conference Cruise to Alaska
You are invited to Dr. Jeremiah for seven exciting days at sea, experiencing the wonders of Alaska. This refreshing week will bring us face-to-face with some of the most impressive wonders of God's creation, like the awe-inspiring Glacier Bay or the mountains of Stephens Passage.
Most importantly, we will devote time daily to study God's Word and grow our faith. We will laugh, pray, and praise God together as we build lasting friendships and deepen our spiritual lives. In addition to daily Bible studies and David Jeremiah's preaching, you will hear testimonies from special guests Tony Dungy, James Brown, and Daniel Jeremiah. They will share unforgettable stories of their experiences working with the NFL that will inspire your faith.
Consider planning now for a spectacular week in one of the most breathtaking places on earth!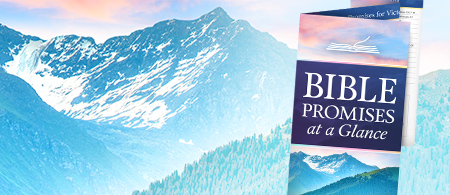 A Quick-Reference Guide to the Promises You Can Stand On!
FREE Bible Promises at a Glance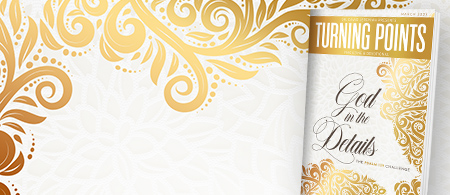 Request Your Complimentary Subscription Today
Free Turning Point's Magazine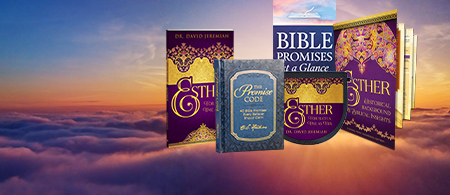 Request The Promise of Prophecy Set
Power Packed Prophecy Resources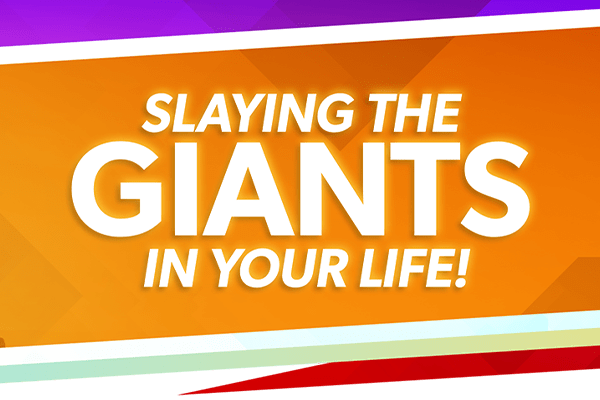 Slaying the Giants in Your Life
How to Overcome Your Fear, Worry, Doubt, Loneliness, and more!
Discover how to recognize and banish the giants lurking in the shadows of your life. You can win the battle over darkness in your life. You can live victoriously and claim the promises of God despite discouraging and debilitating issues of temptation and sin.
Step out of the shadows, into victory, and learn to stand against the giants. Never walk alone or in weakness again and stand every day, prepared for battle. Learn to overcome the monumental obstacles between you and victory!
You Are Invited to a Special Event
Just Announced! A Free Live Event is Coming Soon
An Evening With Dr. David Jeremiah promises to be an inspiring and uplifting experience as Dr. Jeremiah shares his life-changing teaching and biblical insight.
Come and discover the unchanging Word of God as you partake in this dynamic event with worship led by the renowned Michael Sanchez. You'll be filled with joy and hope as you participate in what is sure to be a powerful worship experience.
This will be an unforgettable evening! Invite your family, friends, and community to join you and take part in this incredible event. Don't miss this amazing opportunity!
Boise, ID | April 20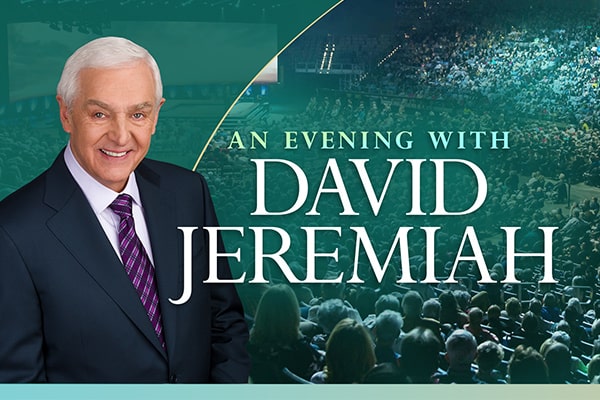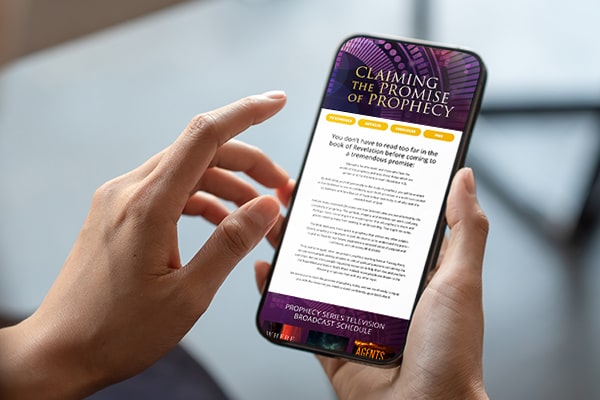 As Seen Now on Weekday Television
Read, Hear, and Keep the Promises of Prophecy & Be Blessed!
Clearly, prophecy is important to God. The Bible dedicates more space to prophecy than almost any other subject. That is why we are committed here at Turning Point to presenting sound teaching on prophecy—this month on television and with a vast library of resources.
By dedicating yourself personally to the study of prophecy, you will be enabled and emboldened to stand confidently upon God's promises in a world surrounded by darkness and be a beacon of hope to bear testimony to all who seek the unveiled truth of God. Dr. Jeremiah has several popular resources to help you gain powerful insight into prophecy, including:
The World of the End
The Book of Signs
Questions and Answers About Prophecy
And many, many more!
Request your resources and begin strengthening your walk with the Lord by proclaiming the power of His hope-filled promises in your life today.
Beautiful Full-Color Laminated Folding Chart
Esther Historical Background and Biblical Insights Chart
When the opposition seems unbeatable, does God care? Am I alone in this world, with its suffering, injustice, and pain? Where can I go to resign when life becomes too tough? How can I risk my reputation, comfort, and future to rescue others?
These are questions that arose in the life of Esther. She was a woman with a tragic background and a dangerous secret that could cost her life and her family's. For Esther, life was unfair, but her story brings hope to all who face trouble by showing how God works even through fear and danger.
Learn more about topics such as irony and despair, human choices and God's sovereignty, and many more when you request this valuable study tool today.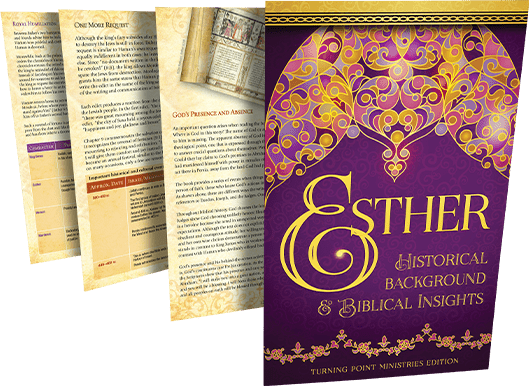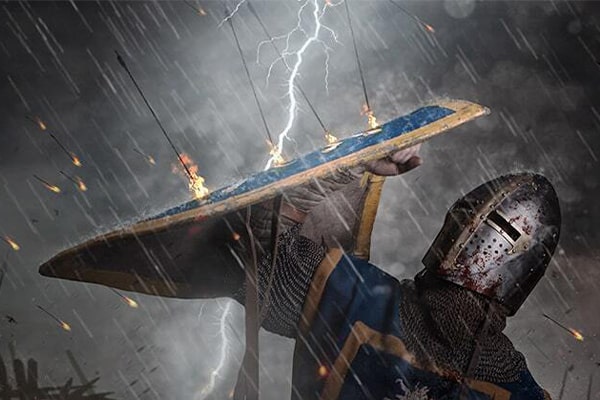 How to Stand on the Truth of God in Times of Adversity
Eight Signs You're in a Spiritual Battle and How to WIN!
Fatigue. Anxiety. Stress. Temptation. Fear. Despair. Lies. Revenge. Sound familiar? These are some of the devil's favorite schemes for eroding our faith in God. He wants us to believe that we're stuck, that our situation is hopeless, that defeat is our destiny. If we're not careful, these deceptions set us on a slippery slope to spiritual defeat. Becoming a Christian does not mean our trouble ends. As Paul testified, it often intensifies. Even so, faith assures us of ultimate victory in the form of eternal salvation through Christ Jesus.
One of the most vivid accounts of spiritual warfare anywhere in Scripture is recorded in the fourth chapter of Luke. While Jesus was fasting in the wilderness, Satan tempted him three times. There are many rich lessons we can draw from this passage, but let's focus on the third temptation…
DOWNLOAD YOUR FREE LEGACY-PLANNING GUIDE
Christian Legacy Planning Organizer
We all enjoy planning for our family vacations and getaways with loved ones. However, how many of us spend more time planning a vacation than we do planning for the future? Probably most of us. Why? Because planning for a vacation is fun, exciting, and brimming with anticipation. Planning for our future seems to be a bit different since it can involve fear, confusion, and uncertainty. But, if you plan for your future legacy in an organized way, it can be just as simple as planning for that wonderful vacation that is so exciting. You just need to get started, and we want to help.
Begin the process of making plans that last by downloading your copy of Turning Point's free Christian Legacy Planning Organizer.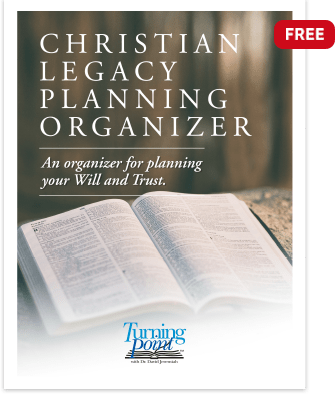 Now Available on Your Favorite Platforms
The Turning Point App
Enjoy an incredible amount of inspiring content from Dr. Jeremiah in our fully optimized and easy-to-use app available on your Apple or Android mobile device, Roku, Samsung TV, and LG TV. All your favorites from new and archived tap-to-listen radio broadcasts, ready-to-watch television series, uplifting daily devotionals, and access to an extended on-demand library of teaching series are now available and simple to access at your convenience.
Miss an episode, want to revisit a favorite message, or need to search for a specific biblical topic? It couldn't be easier to find just the encouragement, hope, sound Bible teaching, and so much more you're looking for…whenever and where ever you need it most!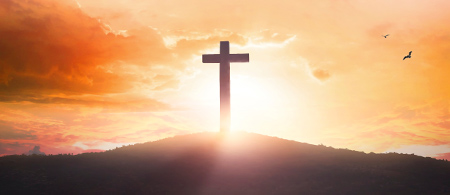 Do You Know God...Really?
How to Become a Christian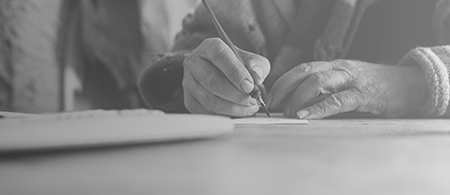 We Want to Hear From You!
Share Your Story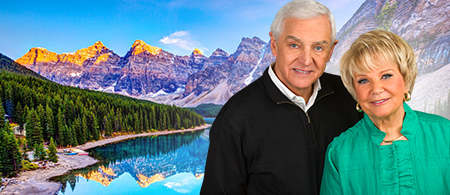 Where Relaxation Meets Inspiration
Travel With Turning Point