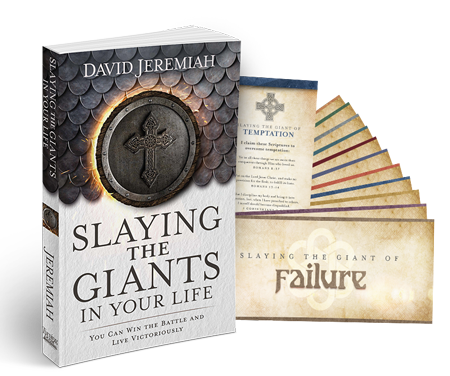 Price:

AUD$

20.00

AUD$

12.00
Product Code: STGBKPK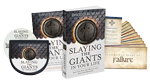 Promotional CD Set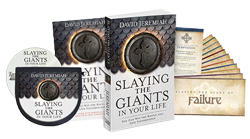 Learn More
Slaying the Giants CD Set
Promotional CD Set
Slaying the Giants in Your Life

Study Guide

Slaying the Giants in Your Life book

Softcover Book

Giant Slayer Scripture Cards

Scripture Cards

Slaying the Giants in Your Life

CD Album

Slaying the Giants Interview DVD

DVD
Add to Cart
Price: AUD $100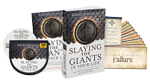 Promotional DVD Set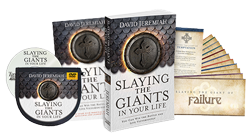 Learn More
Slaying the Giants DVD Set
Promotional DVD Set
Slaying the Giants in Your Life

Study Guide

Slaying the Giants in Your Life book

Softcover Book

Slaying the Giants in Your Life DVD album

DVD Album

Giant Slayer Scripture Cards

Scripture Cards

Slaying the Giants Interview DVD

DVD
Add to Cart
Price: AUD $100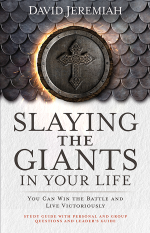 Study Guide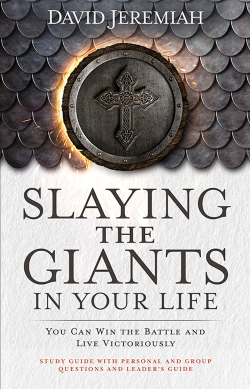 Learn More
Slaying the Giants
Softcover Book & Scripture Cards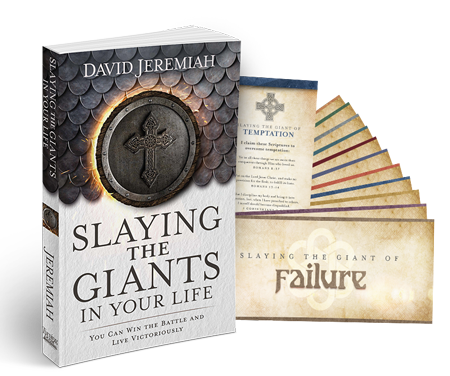 Price:

AUD$

20.00

AUD$

12.00
Product Code: STGBKPK
Fight fear, destroy discouragement, win against worry, and disarm your doubts.
Which giant is intimidating you? Perhaps it is fear or loneliness. Whichever giant is bullying you, the message of
Slaying the Giants in Your Life
is that God has the strength to bring you victory! You never walk alone and never have to live defeated - this book will help you to recognize these truths and use them to banish the giants from the promised land of your life.
Includes the
Giant Slayer
scripture cards, which are powerful reminders of God's ability to give us victory over these giants that we can use to gear up for battle each day.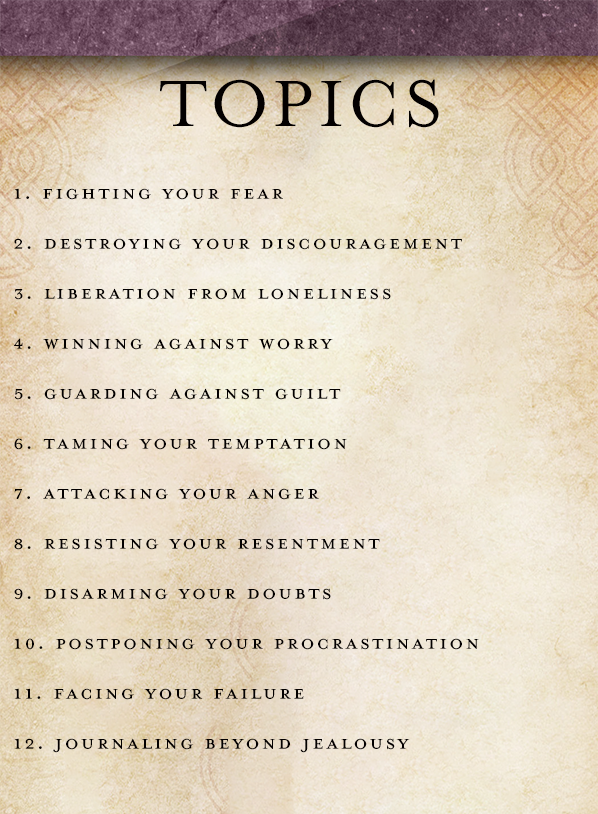 Product Specifications
Product Code
STGBKPK
Number of Pages
217
Number of Chapters
12
Cover
Softcover
Dimensions
6.12 x 9.25
Publisher
Thomas Nelson
Copyright Date
2019
ISBN
978-0785289609
Features
Subject index
Scripture index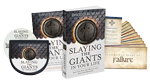 Promotional CD Set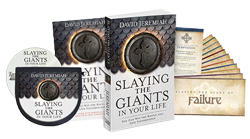 Learn More
Slaying the Giants CD Set
Promotional CD Set
Slaying the Giants in Your Life

Study Guide

Slaying the Giants in Your Life book

Softcover Book

Giant Slayer Scripture Cards

Scripture Cards

Slaying the Giants in Your Life

CD Album

Slaying the Giants Interview DVD

DVD
Add to Cart
Price: AUD $100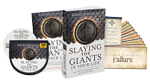 Promotional DVD Set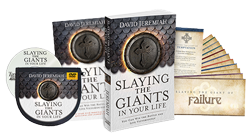 Learn More
Slaying the Giants DVD Set
Promotional DVD Set
Slaying the Giants in Your Life

Study Guide

Slaying the Giants in Your Life book

Softcover Book

Slaying the Giants in Your Life DVD album

DVD Album

Giant Slayer Scripture Cards

Scripture Cards

Slaying the Giants Interview DVD

DVD
Add to Cart
Price: AUD $100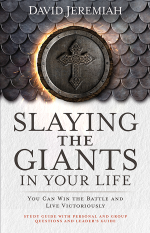 Study Guide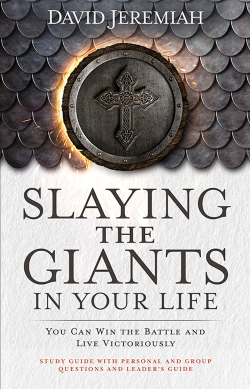 Learn More