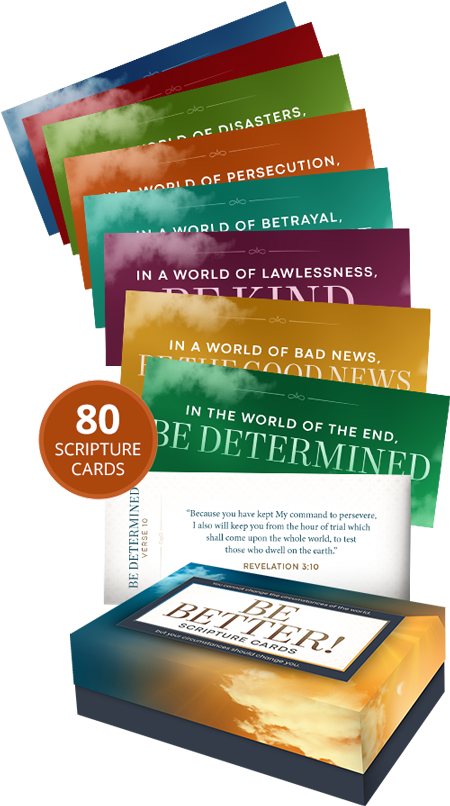 The World of the End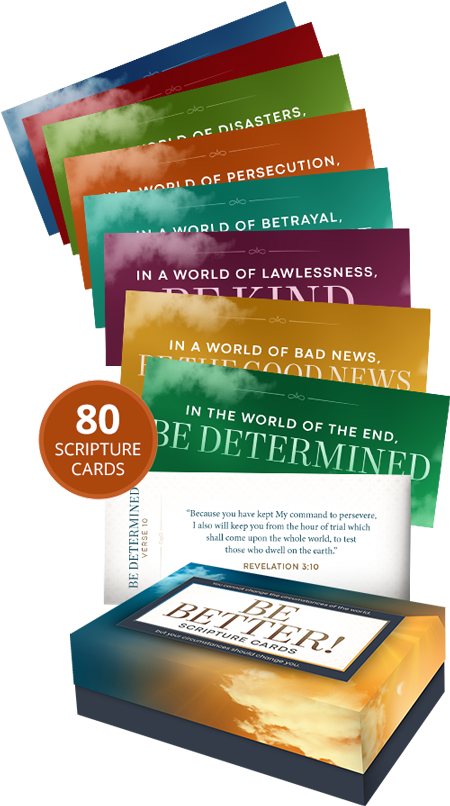 Price:

AUD$

50.00

AUD$

30.00
Product Code:
WTESC
Some days it seems like bad news all around.
And with bad news come questions: "Why is this happening?" "When will it stop?" "What can we do?" And perhaps the most pressing of all: "Is this the end?" But in the midst of the questions, we can learn to live honest, kind, determined lives for Christ. These
Be Better!
Scripture cards are a great way to memorize Scriptures verses that will help you stand strong no matter what you face each day.
Price: AUD$50.00 AUD$30.00
Product Code: WTESC
Add to Cart
You might also be interested in: